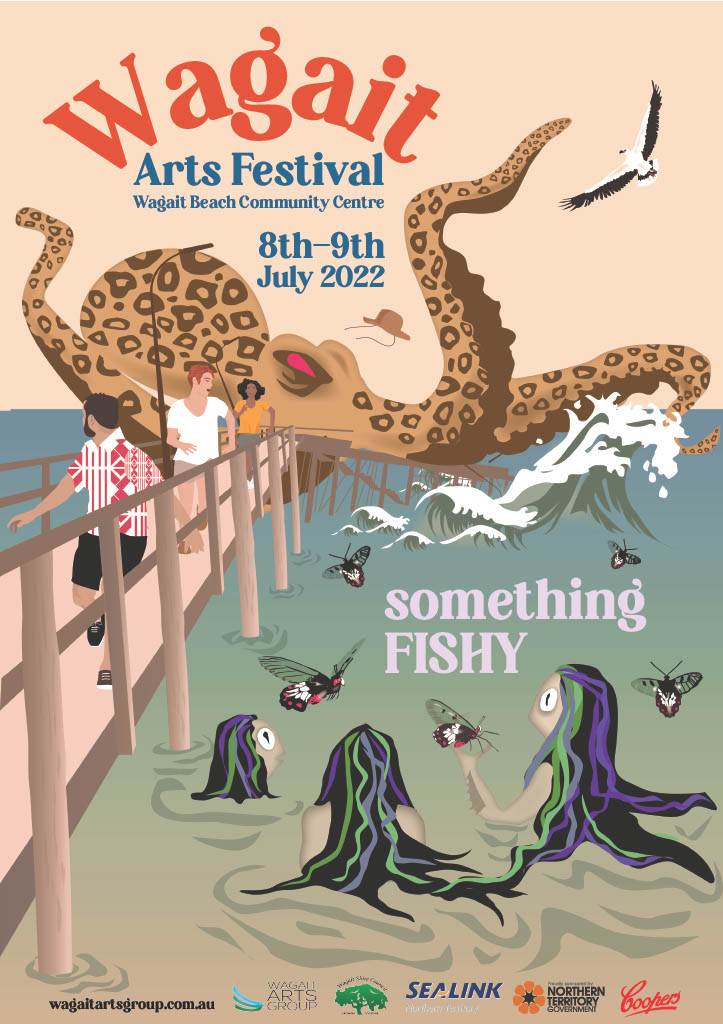 FRIDAY 8 JULY OPENING NIGHT 5.30 – 11.30 pm
Opening Night, 5:30 – 11:30pm
Welcome to Country -Tibby Quall
Live Music with Wild Water
Art Awards – Wagait Art Prize/Youth Art Prize
Bar & BBQ
SATURDAY 9 JULY
Art & Craft Market, 9:30am – 12.00pm
Spoken word 9:30am – 11am
GALLERY OPEN 9:30am – 5:00pm
Wagait Arts Group is a community organisation which helps promote and lobby for the artists of Wagait Beach, Northern Territory.
We welcome new members, and also extend an invitation to all visitors for our various events throughout the year including pop up sales of arts and crafts, and our annual Wagait Arts Exhibition.

Want to join Wagait Arts Group?
Simply fill out our quick online membership form here
We hope to see you soon!